The Australian Boot Company 
In their nine decades of existence, R.M.Williams has become one of the best-known and best-loved footwear brands in the world. Originally built for the men and women of the rugged, unforgiving Australian outback, their iconic single piece leather boots have gone on to grace the feet of millions of people, including some of the most famous on the planet.
1908
Reginald Murray Williams is born in rural North Belalie, South Australia. RM's father was a pioneer settler who lived a quintessential outback life working with horses.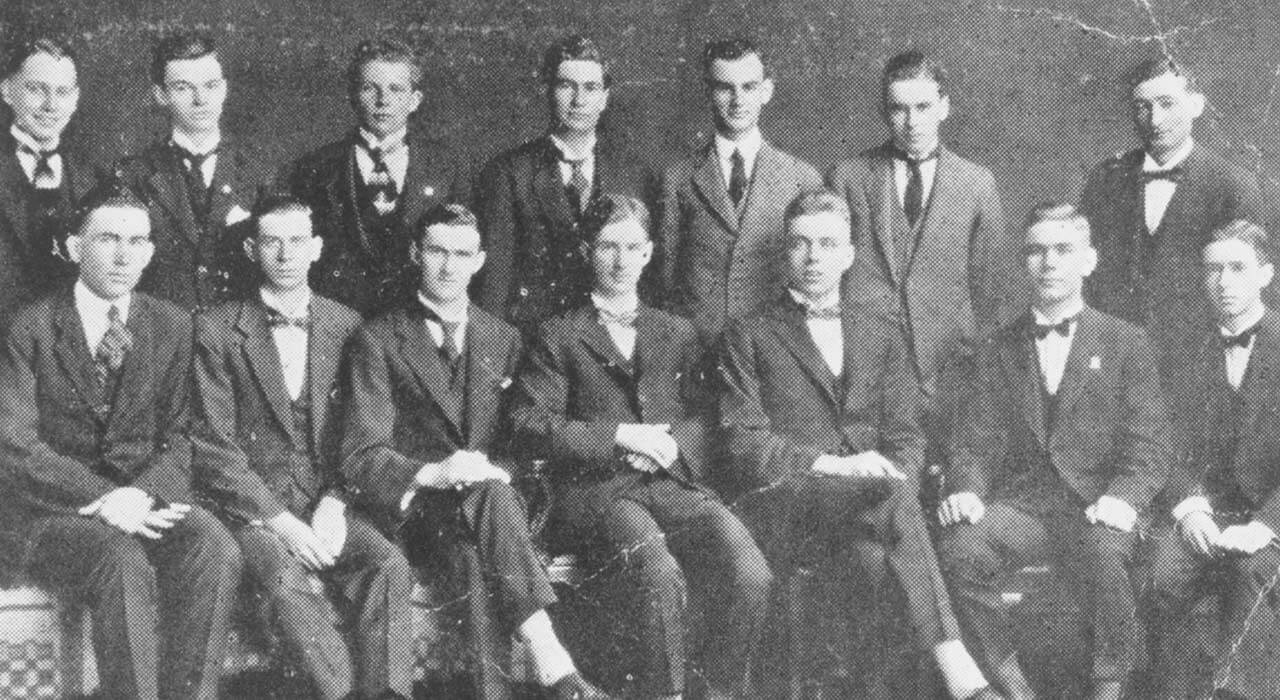 1918
The Williams family moves to Adelaide so the children can receive an education, but young RM dislikes city life and yearns to return to the outback.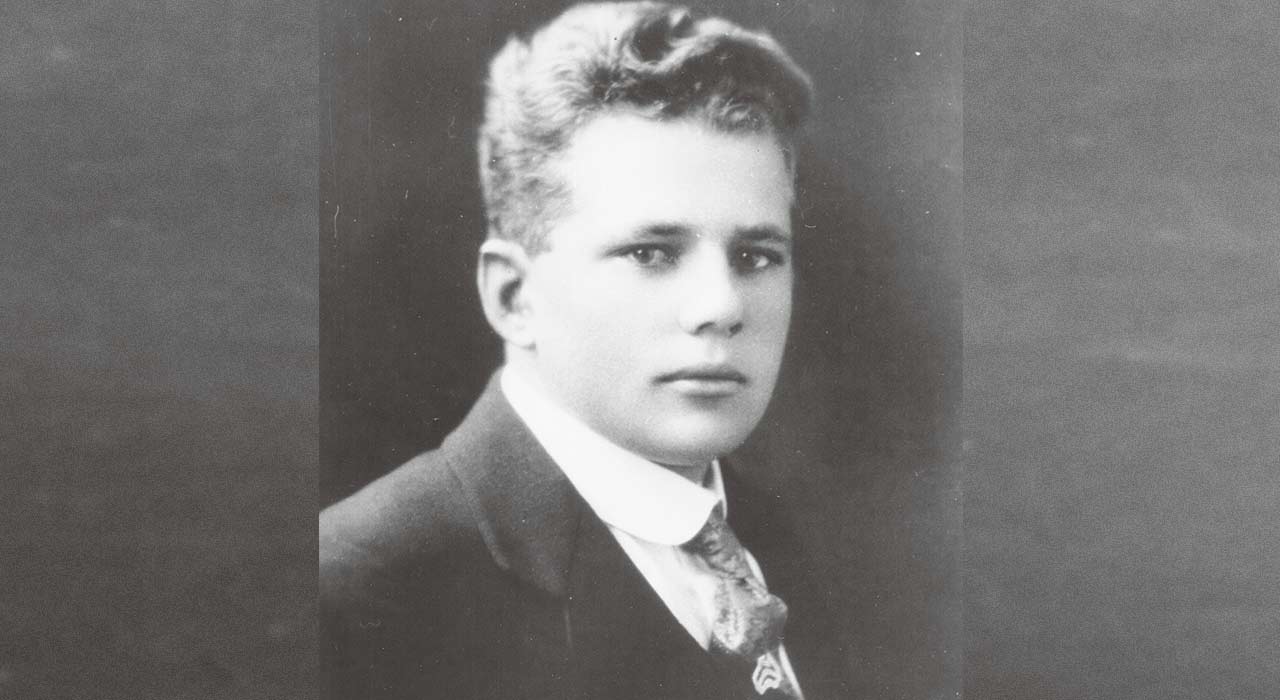 1923
Aged just 15, RM packs a bag and abandons the urban landscape in favour of a life in the outback.
"Life, as I came to know it, revolved round feeding the horses, preparing them for work and making the implements they were to haul."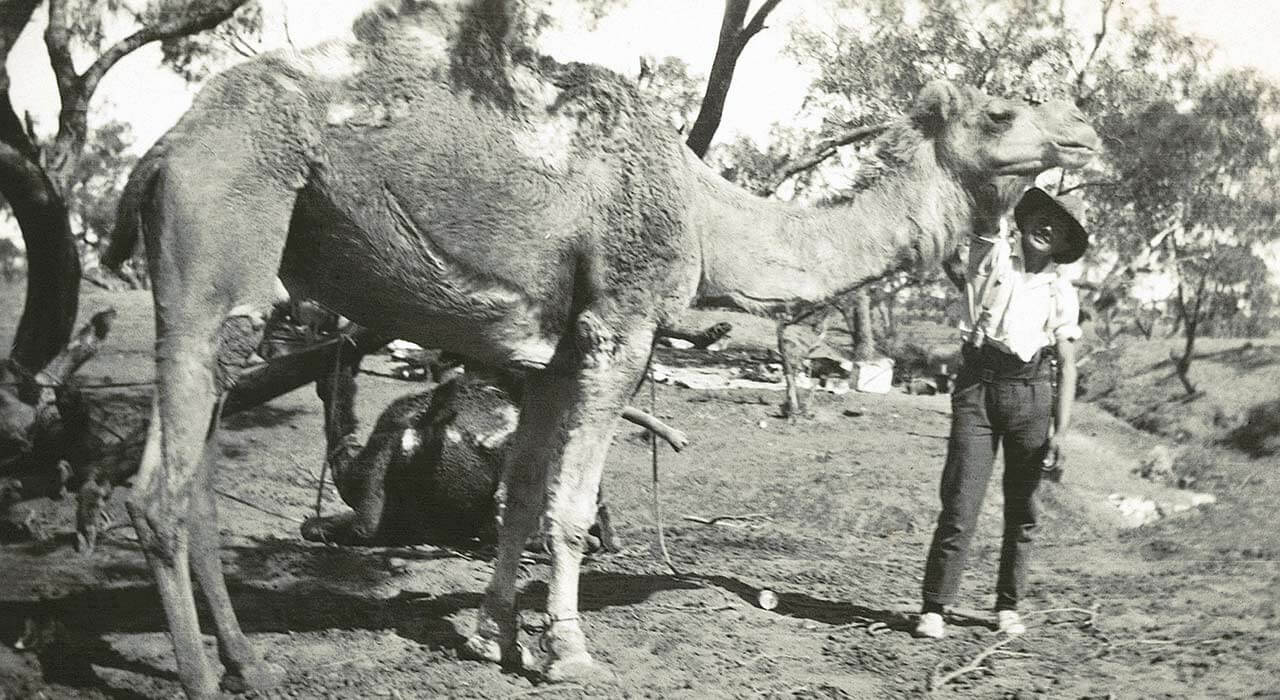 1920s/30s
"The Australian stockmen recognised me as one of their own. My story was their story, a camel man, stockman, well sinker, workmate."
RM embraced everything the Australian bush had to offer, working countless jobs and travelling far and wide. His career saw him work as a lime burner, camel driver and manual labourer, among a range of other occupations.
When the Great Depression hit and work dried up, RM headed back to Adelaide in hope of finding employment. He met and married Thelma Cummings and began a family, but he wanted to leave the city again.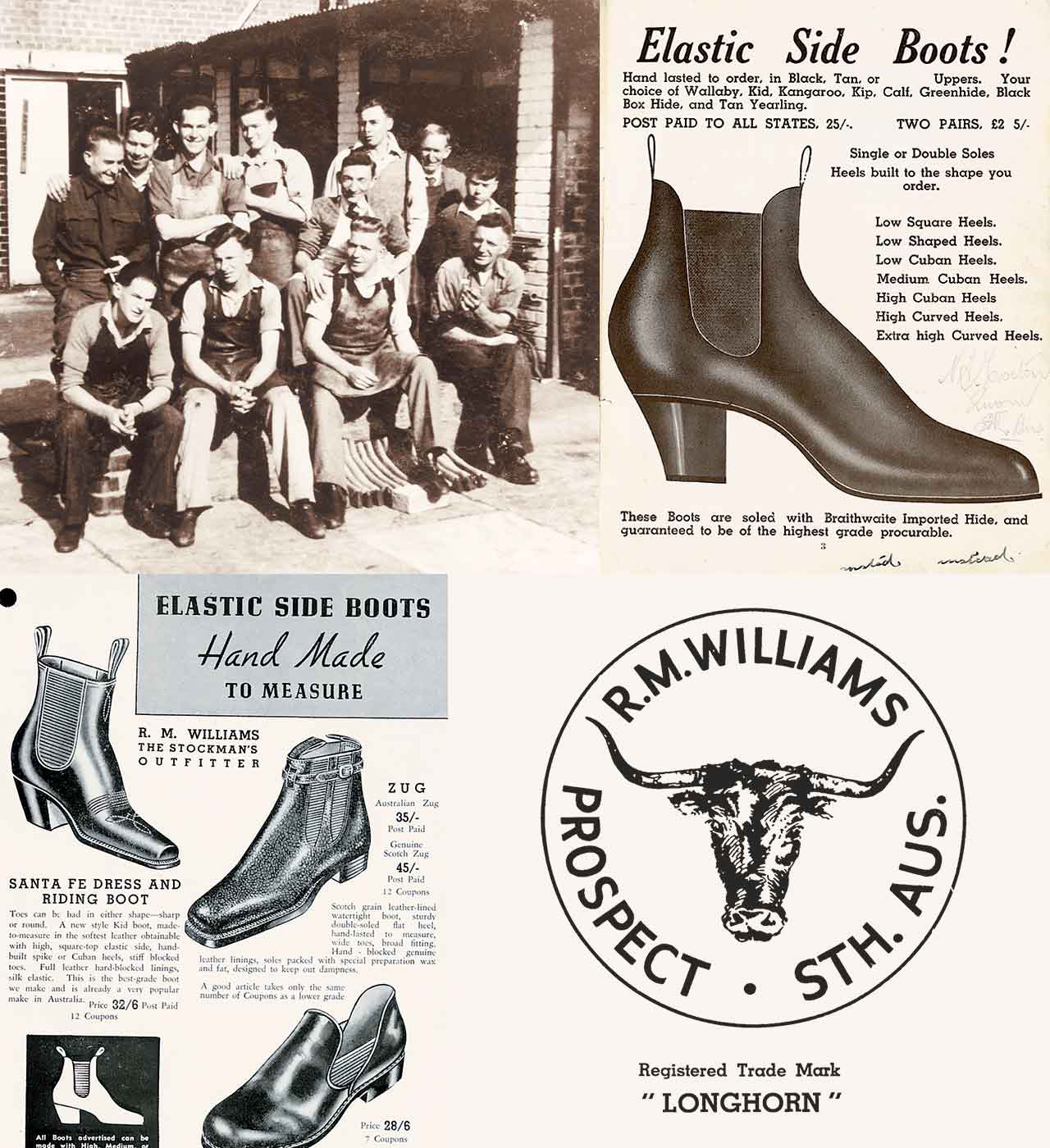 1932


R.M.Williams is Established
Having learned leather working skills from a passing horseman known as Dollar Mick in the Flinders Ranges, RM resolves to try his hand at producing leather goods. His first success comes by selling saddles to the owner of a group of cattle stations, which enables RM to set up shop in his father's shed at 5 Percy Street in the Adelaide suburb of Prospect in 1934. This location, still one of our retail outlets, now hosts the R.M.Williams Outback Heritage Museum.
The R.M.Williams company grows apace, developing a reputation across South Australia and beyond for our high quality products. The company is producing a wide range of leather goods, but is finding particular success with its range of riding boots.
The feature that sets RM's boots apart from competitors stems from his aptitude for leather work. The upper of the boots is constructed using a single piece of leather, a method that enhances durability and creates a timeless, clean look. This production technique remains a staple of R.M.Williams styles today.
Any financial worries RM has about the long-term viability of his leather work business is calmed by a stroke of incredible luck when he buys a small mine and strikes gold – literally.
"I used to stagger down the street to the bank with these bags of gold, a shotgun each side, and thinking I was pretty important."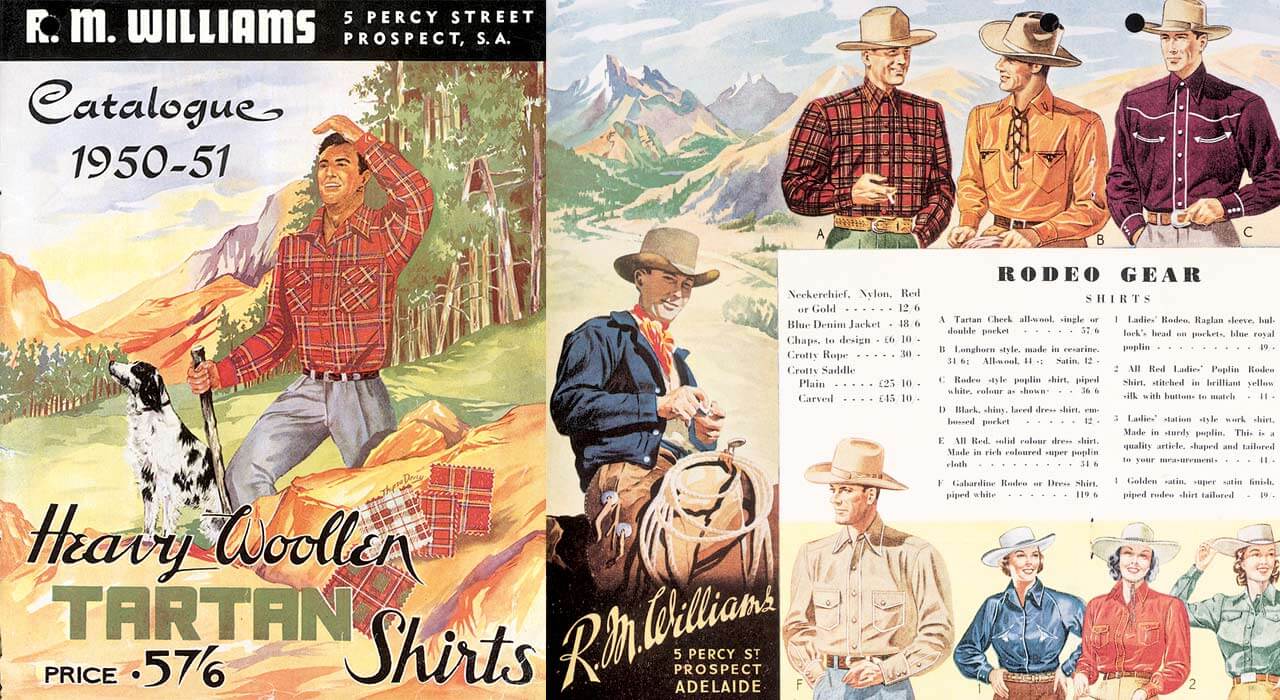 1940s/50s
The company's success continues, expanding into hats and clothing inspired by the outback and the bushmen who work on the land. Boots, however, remain the company's staple.
During this time, RM remarries, and once and for all bids farewell to city life, selling the former Governor's mansion he had been living in and moving to a derelict property he named Rockybar in Queensland. Rockybar becomes a great source of pride for RM, and over the next five decades he restores it to a working property as well as a beloved family home.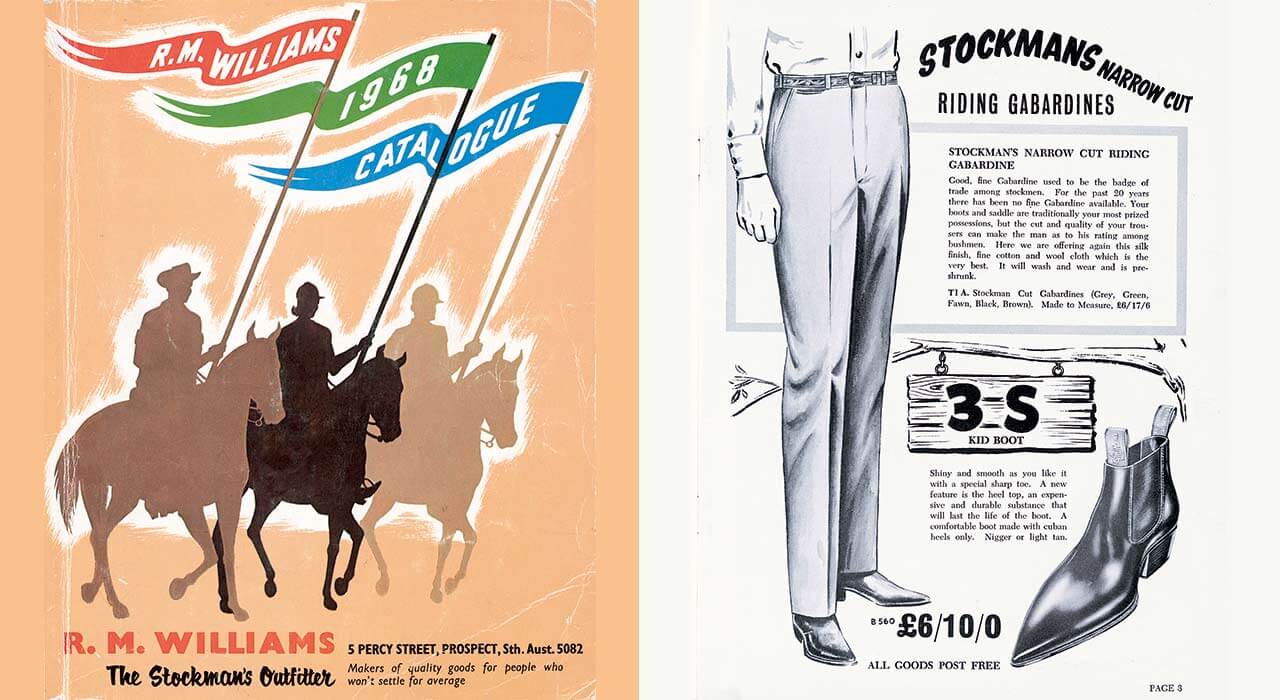 1960s
By the 1960s there was a wide range of clothing and boot styles on offer, including new slim-fit Stockman's Narrow Cut jeans, and the impact of the clothing on city people was extending the business. The company's biannual catalogue was one of the most sought-after publications in Australia. The 1968 catalogue took out the Chicago Direct Mail Advertising Association award for the best of its kind in the world.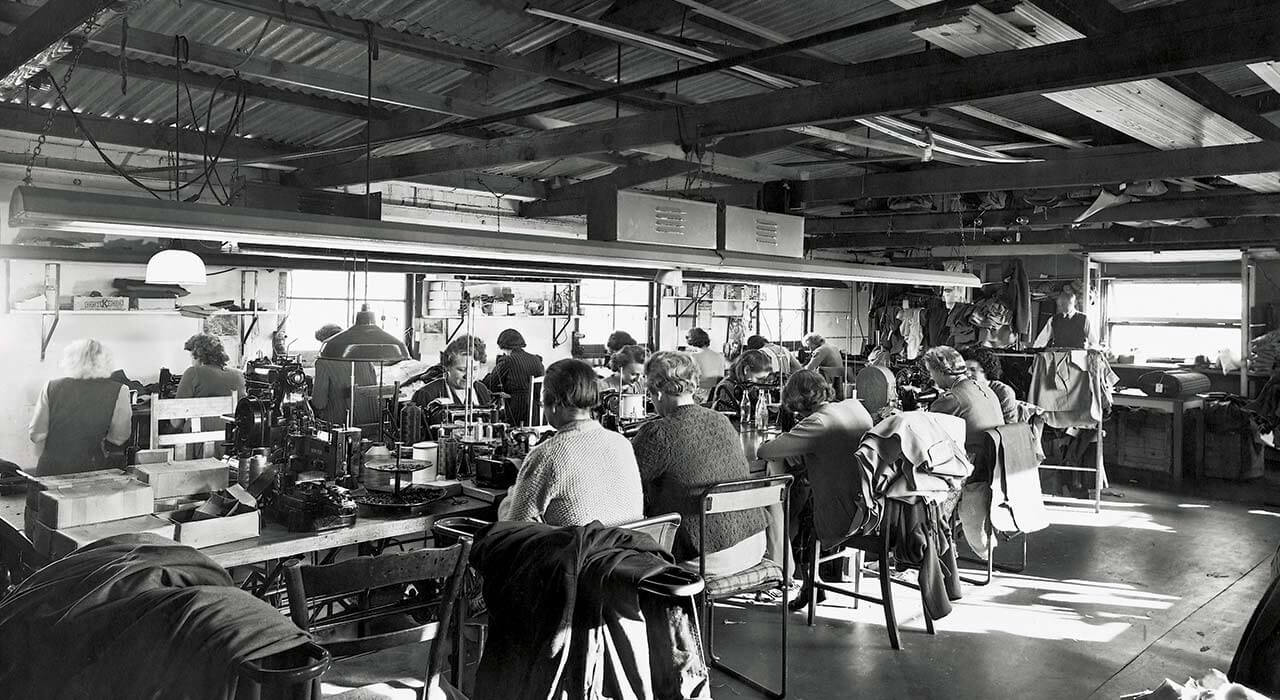 1970s - Expansion
The production workshop moves from Percy Street to its current location, the northern Adelaide suburb of Salisbury. The first R.M.Williams retail locations outside of Adelaide open in Toowoomba in 1978, followed by more stores in Melbourne, Sydney, Brisbane and Perth.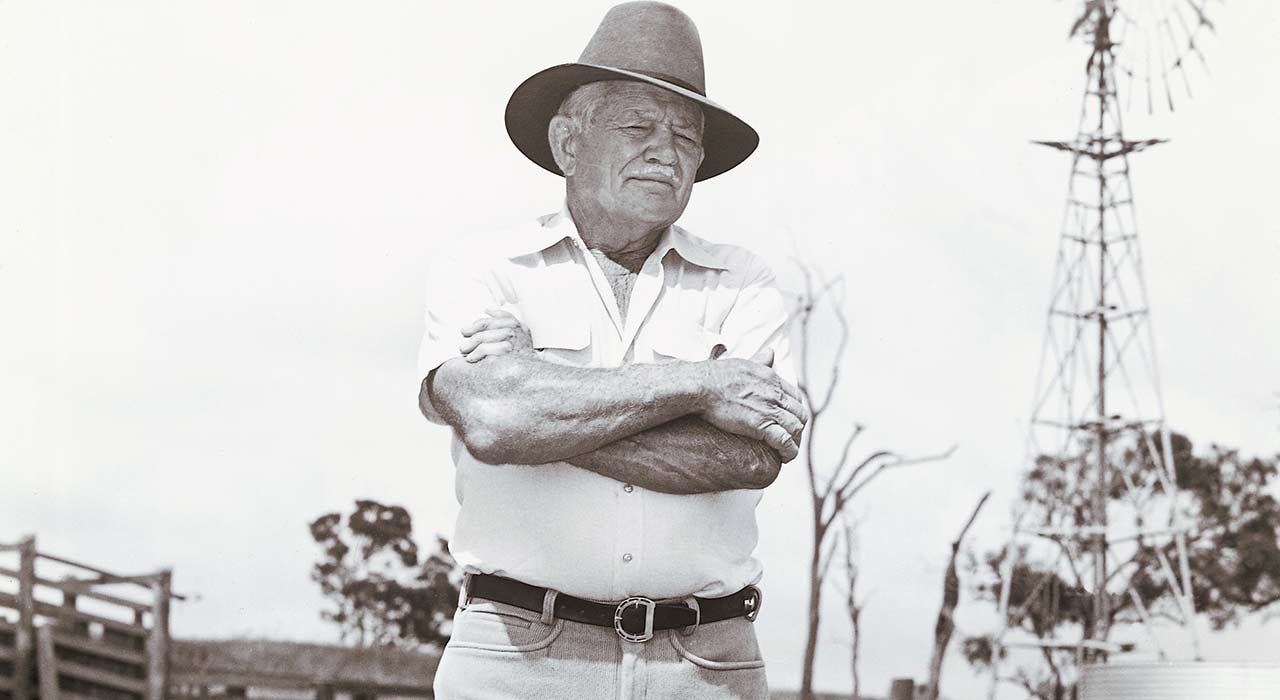 1980s
"If you make something good, people will make a track to your door. We made simple things that people wanted and kept them simple."
RM gradually begins to step back from the business, but still remains an invaluable source of information on everything from leather working to retaining the brand's trademark ruggedness and dedication to individuality.
In 1988 RM sells the business and in 1989 the first London store opens.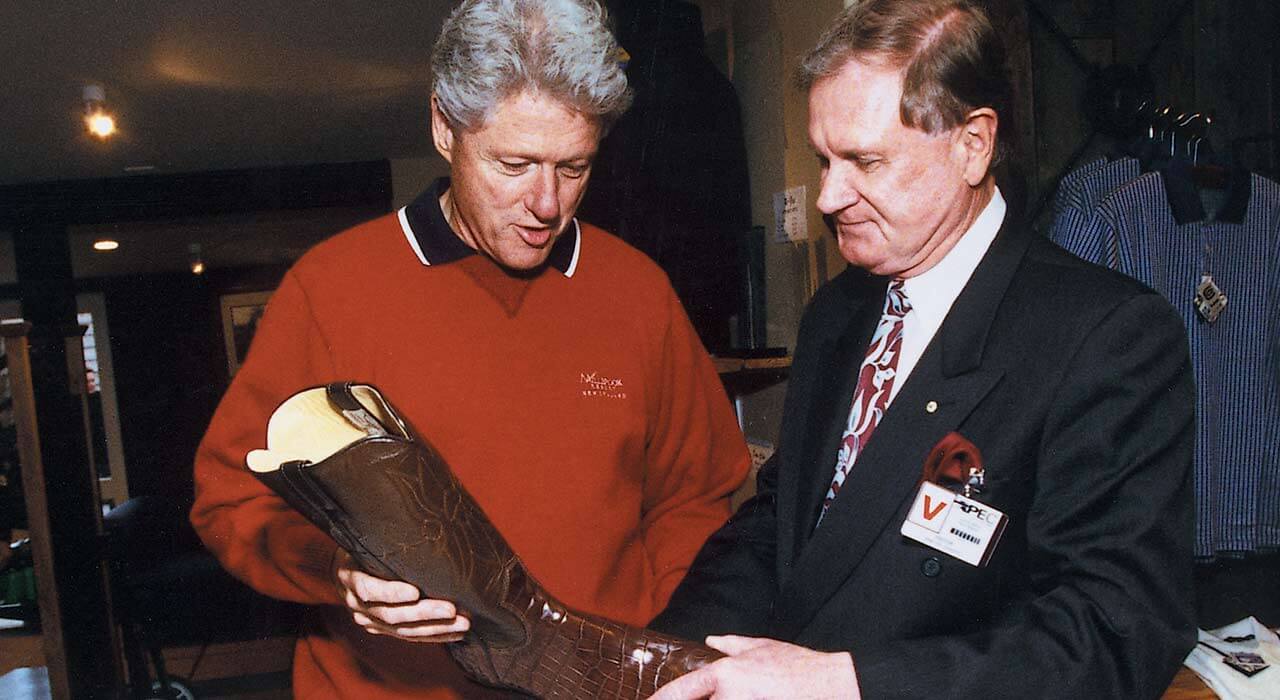 1990s
In 1993 the company is placed under the ownership of RM's long-time friend Ken Cowley, who, together with his family, presides over R.M.Williams Ltd for two decades. Signifying the global appeal of R.M.Williams boots and its brand, the 42nd President of the United States, Bill Clinton, is inaugurated in a pair of R.M.Williams boots that same year.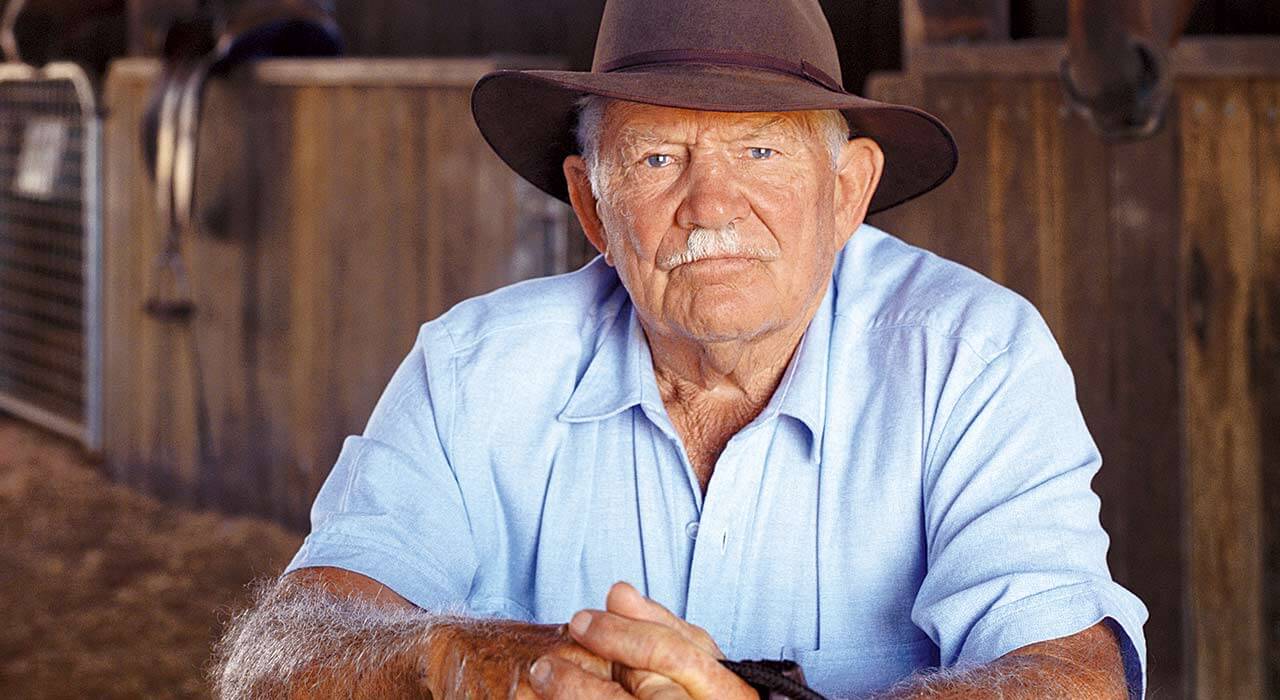 2000s
In 2003 RM passes away aged 95. He is honoured with a state funeral and leaves behind an incredible legacy and a company in as strong a position as ever. Under the guidance of Ken Cowley, the company continues to expand, growing the retail store network to 50 stores, and diversifying the product range.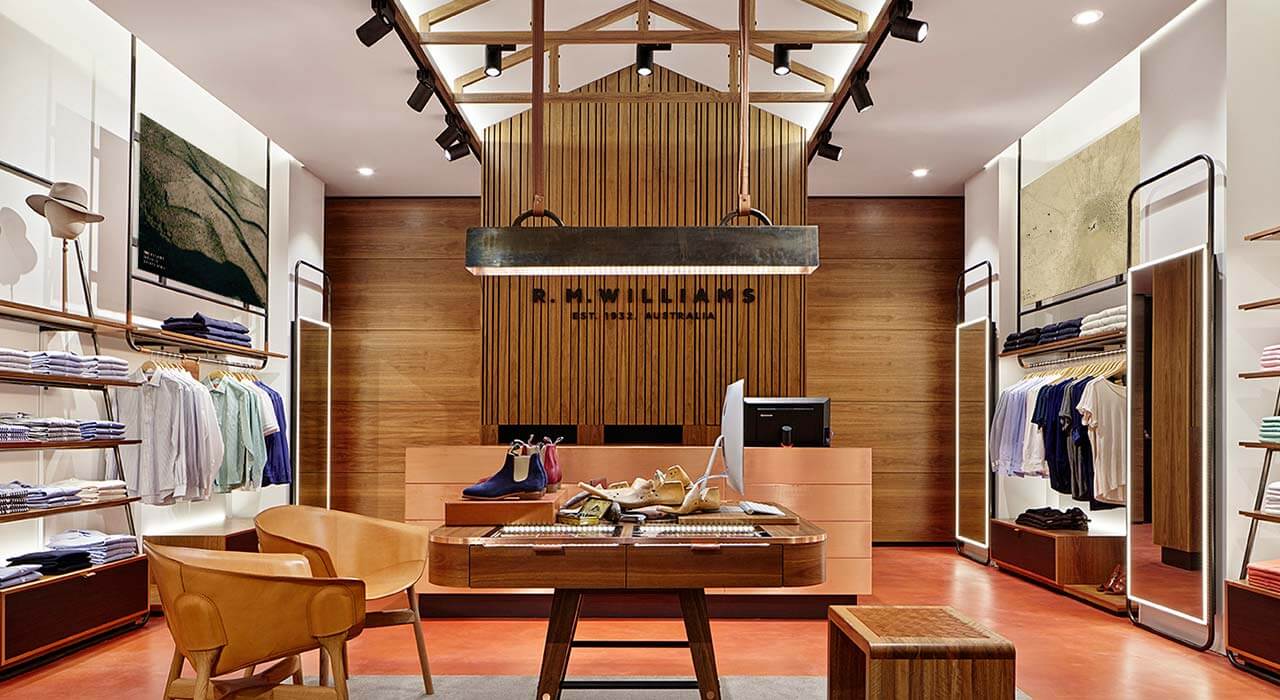 2013
Furthering global-expansion plans, a share of the business is sold to L Capital Asia, a private-equity fund sponsored by LVMH (Louis Vuitton Moët Hennessy), in 2013. In October 2014, the consortium of L Capital and IFM Investors, a global fund manager owned by 30 major Australian not-for-profit pension funds, acquires the residual stake from Ken Cowley and family.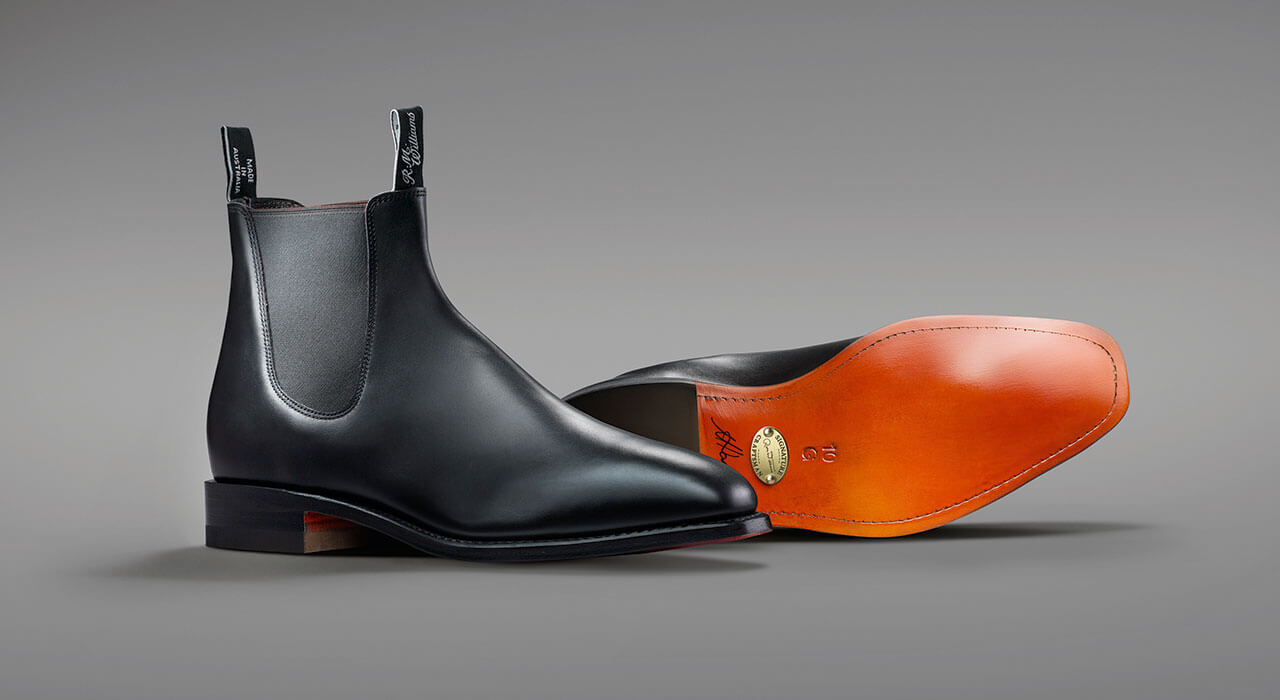 2016
With the investment of L Capital, in conjunction with IFM and a new investment partner  Hugh Jackman, the business continues to drive towards RM's vision of creating a global brand, reflecting its iconic status. The brand identity is updated – appropriately using a typeface inspired by the 1940s catalogues, to maintain authenticity. The product line and stores are in the process of being updated, and the new Adelaide boot has been introduced.
The Adelaide is inspired in part by the equestrian Wimmera boot created some 20 years previously as the definitive women's Jodhpur boot. The Adelaide provides women with a lighter, more elegant alternative to the Craftsman.
The business moves strongly into best practice e-Commerce, to help expand its global sales of footwear and leather craft for which demand continues to grow internationally.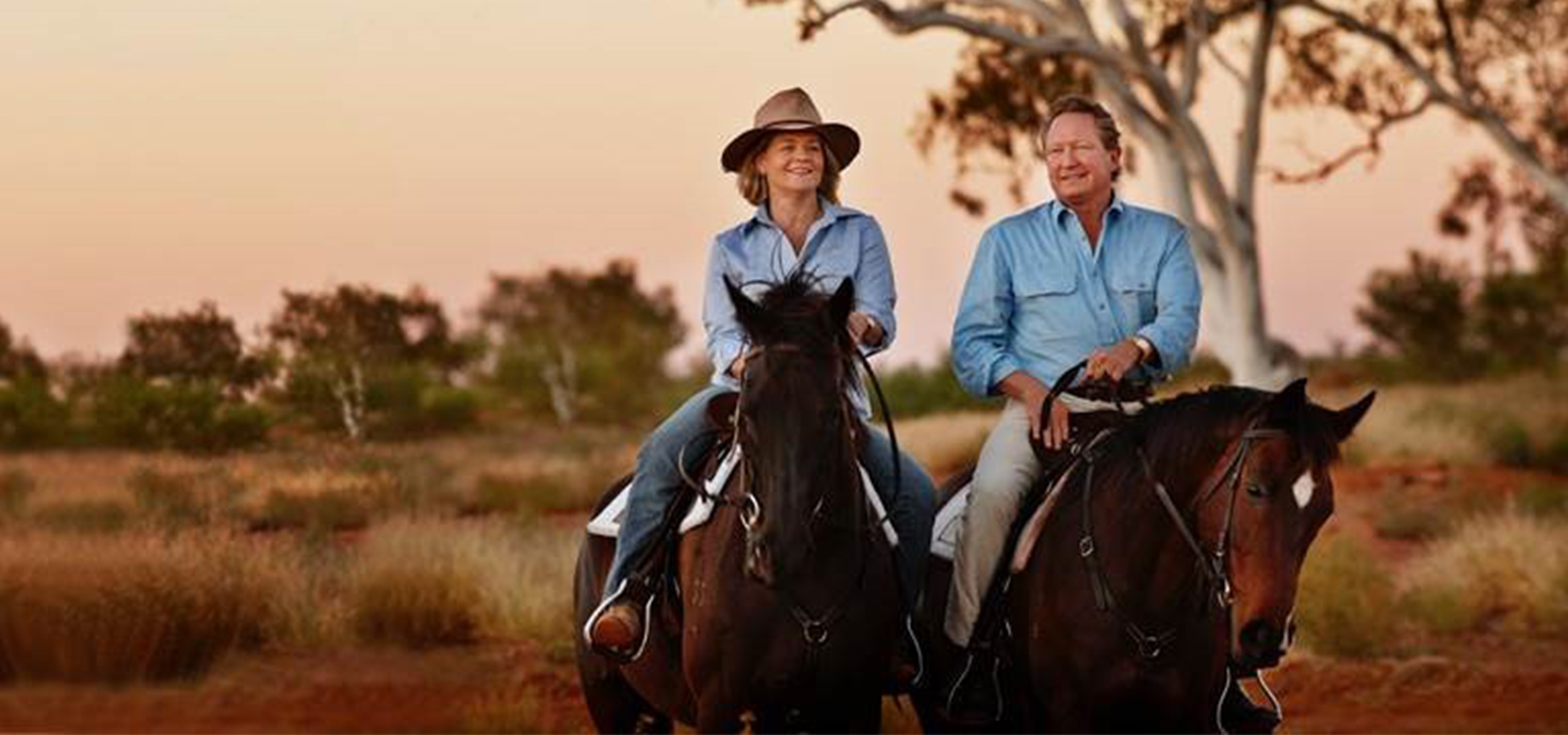 2020
In 2020 Tattarang acquired 100% of R.M.Williams from L Catterton bringing the brand back into Australian hands for the first time since 2014. Tattarang is one of Australia's largest private investment groups owned by Andrew and Nicola Forrest. The investment of the Forrest family will ensure the Australian craftsmanship of R.M.Williams continues to be loved and worn all around the world. The iconic Australian brand has a growing international following and is sold in more than 15 countries with 74 stores and 784 stockists.
 
Both R.M.Williams and Tattarang have roots deeply ingrained within the Australian outback and those who work it. Values of family, courage, determination and undeniable character are at the core of both companies.